The Premier Choice for Patios in Raleigh, NC
Take Your Yard to the Next Level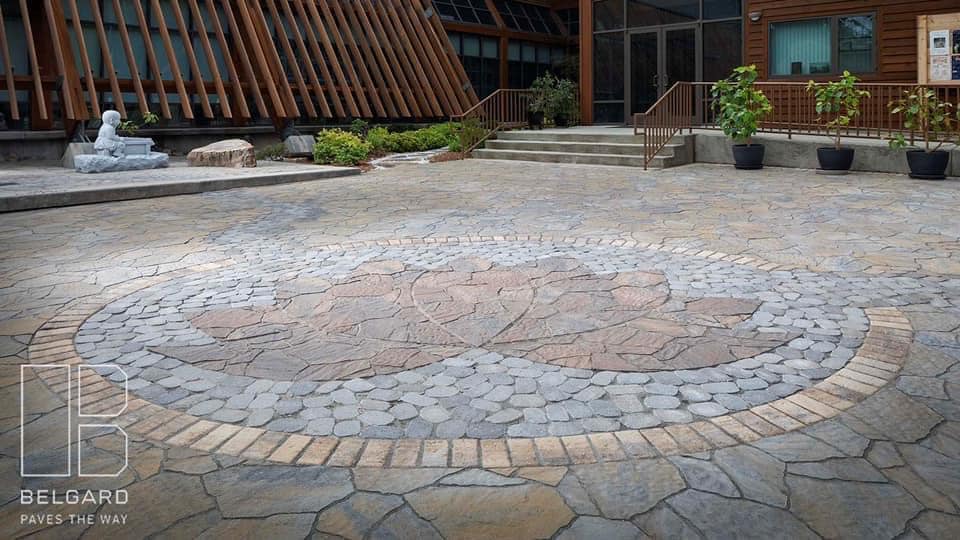 A beautiful patio is the perfect foundation for a relaxing outdoor living experience. Add the perfect patio to complement your landscape, outdoor furniture, outdoor dining ware, and other elements you'd like to incorporate into your outdoor space.
Are you thinking about building a new patio? Turn to our team here at Majestic Outdoors. We are the premier choice for custom Belgard paver patios in Raleigh, NC.
Whatever beautiful ideas you have in mind, we can bring them to life. We can build backyard patios, garden patios, multi-functional patios, patios with outdoor kitchens, and more.
Our highly experienced team provides the guidance you need to make informed decisions throughout the project. Our patio design and construction services will give you an outdoor space you'll enjoy for years to come.
Let's connect today to get started.
A patio with a seating area gives you a curated space where you can relax or host and entertain your guests. Without a comfortable hub outdoors, you'll be limited to the confines of your living room and stuffy indoor spaces, even when you have family and friends visiting.
A beautifully designed and professionally constructed patio eliminates those limitations. You'll have a space that allows you to enjoy the fresh air outdoors in comfort.
If you are also considering putting your home on the market within the next five years, a patio is an excellent home improvement project to embark on to boost your property value and entice buyers.
Benefits of a Majestic Outdoors Patio
By installing a professionally designed patio in your yard and outfitting it with the right accessories, you will:
Extend your living space

Increase your property's value

Entertain and host guests in a comfortable environment

Enjoy the outdoors without exposure to the elements

Enjoy low-maintenance outdoor living
The Belgard Master Craftsman in Raleigh, NC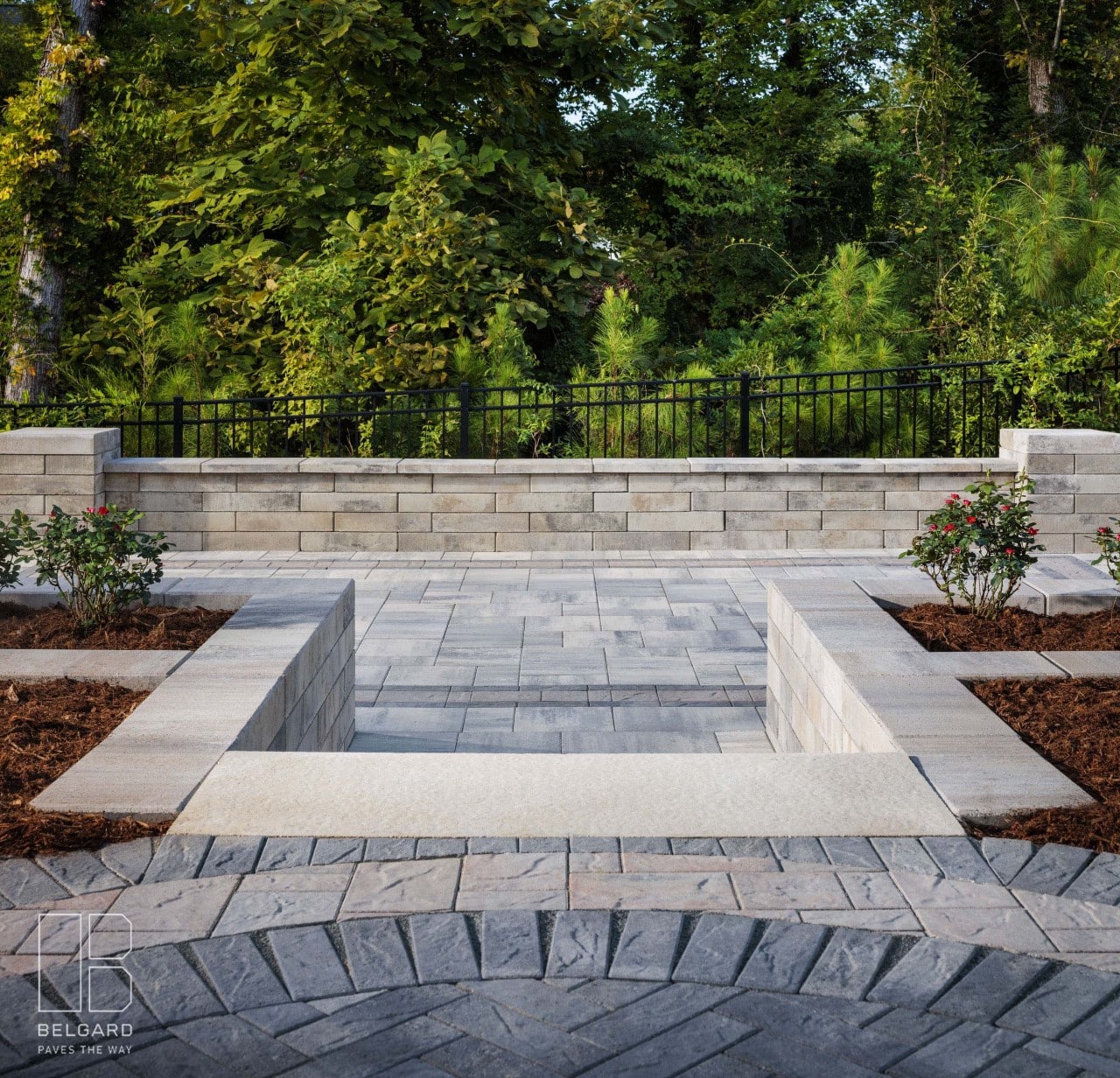 Pavers are the best materials for building patios. You can arrange pavers of different shapes, sizes, and colors in different styles to achieve a unique look. Best of all, they are durable and easy to maintain.
Belgard is one of the biggest manufacturers of pavers in the country. We exclusively use this brand because it is simply the best for quality pavers that last a lifetime.
When you need a patio design and installation company that works with pavers, there's no better choice than the contractor holding a Belgard Master Craftsman certification. That's who we are here at Majestic Outdoors.
We proudly hold Belgard's highest certification, and our founder is on the nationwide advisory board. Relationships matter to us here at Majestic Outdoors, and those show in every paver patio we install for satisfied clients!
Our Patio Design, Construction, and Installation Services
Whether you have an initial concept in mind already or looking for a company you can hand creative freedom to, Majestic Outdoors is ready to work with you. Here are the stages to expect when you contact us for patios in Raleigh, NC.
This is the most elaborate stage of the project. We learn about your ideas and needs to ensure that we give you a truly custom patio. We will consider:
Patio size

. We look at how you'd like to use the space. A patio that is more than just an outdoor seating area needs enough space to fit lounge chairs, bar seating, and any other amenities comfortably.

Outdoor kitchen. If you want a patio that doubles as an outdoor kitchen, we can add built-in grills, cabinets, and refrigerators to the design.
Patio material

. We love pavers, interlocking concrete and natural stone pavers especially when we can mix both.

Outdoor lighting

. If you want to enjoy your outdoor patio even after the sun has gone down, you need a welcoming patio lighting scheme.

Atmosphere

. You don't need to ignore your patio in the colder months. We can explore your heating options, from natural fire pits to gas fireplaces and propane heaters.
After the consultation stage, our team creates 2D and 3D designs that put all your patio ideas on paper. We create a design that incorporates everything we discussed in the consultation stage without leaving out anything.
Construction and Installation
During the construction phase, our team works efficiently to complete your new outdoor escape within your preferred timeline.
Upon completion of the construction, we will hand over the perfect patio space to you. We take you on a tour of your new outdoor space, discuss all the unique aspects, and address any lingering concerns you may have.
Boost Your Outdoor Living Experience with a Custom Patio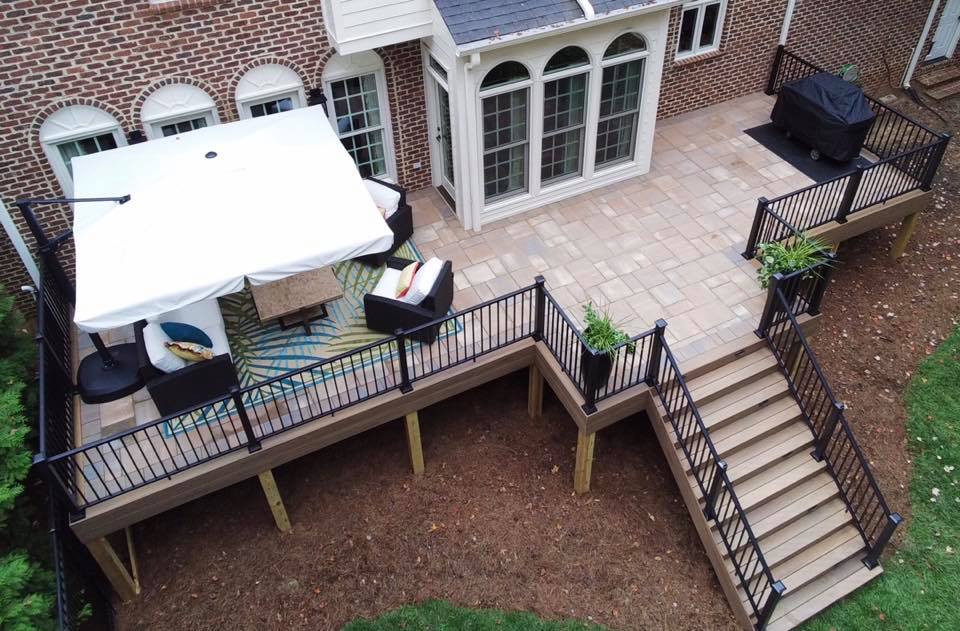 Do you want to make your outdoor space more functional? Do you want to make your time outdoors as comfortable as the time spent in your living room? A patio from Majestic Outdoors can give you those results.
As the leading designers and installers of patios in Raleigh, NC, we guarantee a patio that will complement your home and match your lifestyle needs. When it's a majestic patio, it's built to last.
Ready to get started? Let's Connect Today!