Chapel Hill's Trusted Deck Contractors
Does your personal oasis feel like a distant dream? A skilled deck builder in Chapel Hill, North Carolina, can turn your vision into reality.
At Majestic Outdoors, we have a passion for innovative outdoor living solutions. Whether you desire a new composite deck, a pergola, or an outdoor kitchen, you can trust our talented design team, contractors, and architects to bring your creative project to life.
We exclusively use materials from reputable brands that take pride in their products. By combining these top-quality materials with our creative expertise, you'll discover your new favorite spot to relax and enjoy. Fall in love with your property all over again by exploring our luxurious yet affordable outdoor living solutions.
Custom Decks for Residential and Commercial Properties
Every property owner holds unique designs within them. We aim to unlock those designs for anyone who seeks our services. Homeowners and business owners alike can benefit from our services in the following ways:
Enhanced property value and curb appeal

Distinctive outdoor property designs that facilitate gatherings, events, and other activities

Low-maintenance materials

Versatile spaces that can comfortably accommodate large groups
Make the most of your residential or commercial property. Modernize your outdoor spaces without compromising their natural charm with Majestic Outdoors' exceptional services.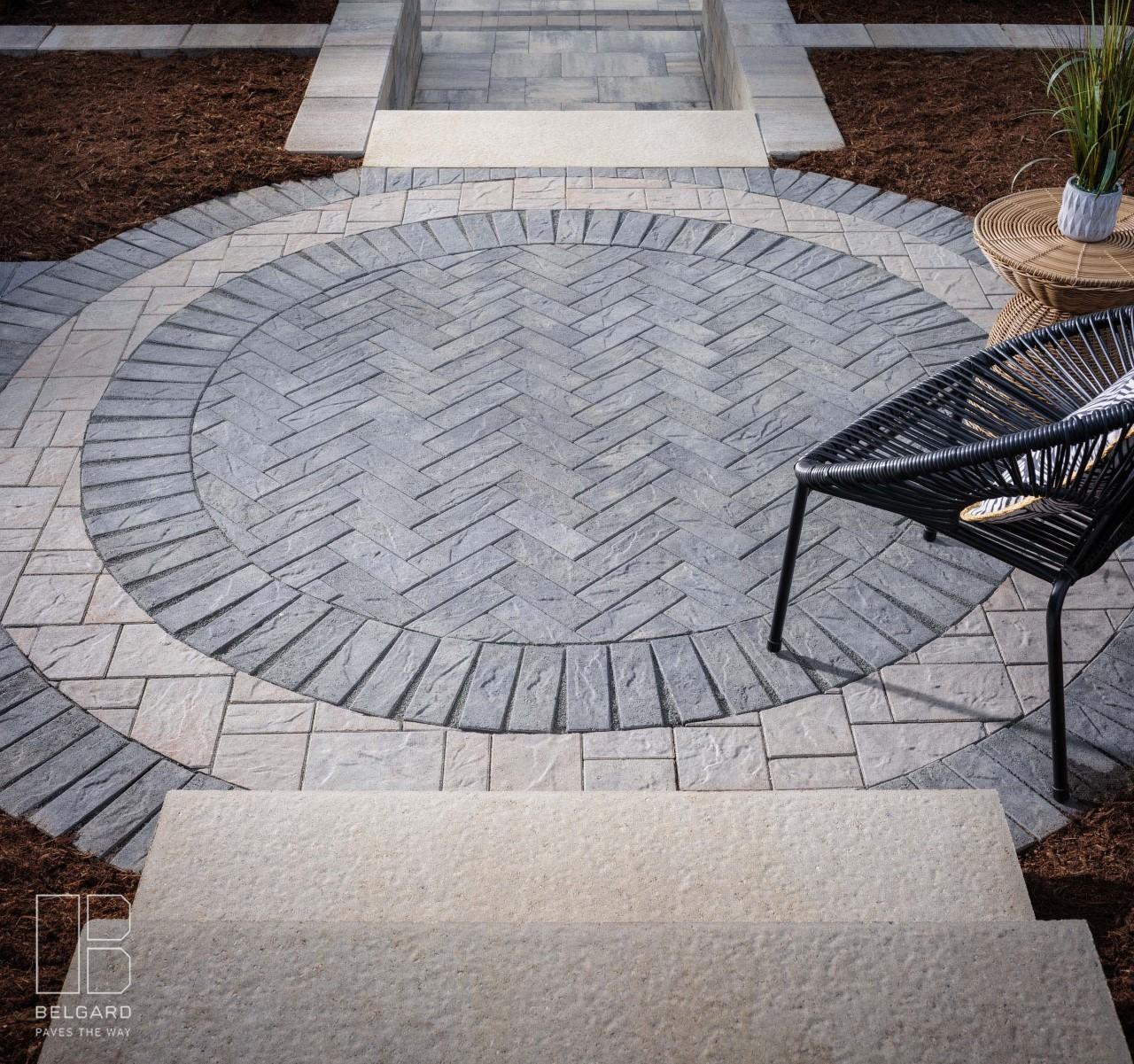 We work with top-rated manufacturers to ensure you always get the highest-quality deck. These include:
Belgard: 

As Belgard-certified master craftsmen, we only use quality pavements and paving stones for every project. So, our team sources patio materials from Belgard. Belgard's paving stones offer an authentically old-world aesthetic combined with modern ingenuity. 

TimberTech: 

We source our composite decking materials from TimberTech, a brand specializing in quality composites that look like genuine wood. TimberTech prioritizes sustainability, durability, and wood-like allure. You won't find a decking material that works better for your project. 

StruXure: 

StruXure designs pergola models that fit almost any property. Whether you own a residential or commercial property, you'll discover a pergola model that suits your needs and property style. 

Techniseal: 

We rely on Techniseal products to protect outdoor structures for years. Techniseal formulates products that improve the damage resistance of most hardscapes. They also ensure your structure looks well-kept. 
The Benefits of Composite Decking vs. Wood Deck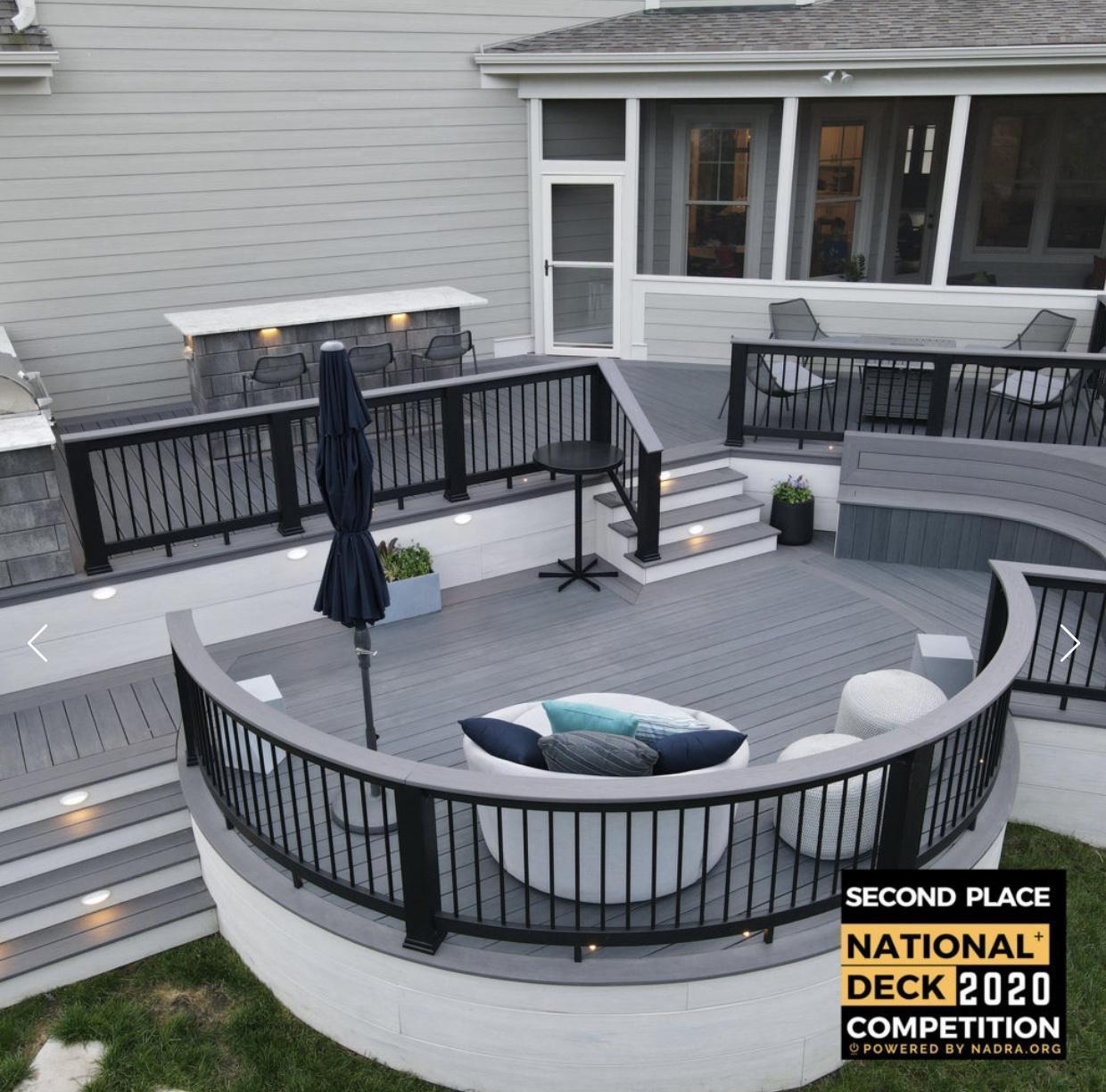 Why does our team at Majestic Outdoors favor composite decking materials over wooden planks? When constructing a deck, we prioritize durability and longevity. Therefore, our experienced contractors utilize composite planks to meet our high-quality standards:
Durability: Composite decking is renowned for its longevity compared to most wood materials. Properly maintained, composite decks can last up to 30 years, while wooden decks typically last 20 years or less.
Low Maintenance:

Wooden decking requires regular staining every few years and often necessitates replacing boards every five to ten years. Composite decking, on the other hand, only requires occasional sweeping and pressure washing every one to two years to maintain its pristine appearance and prevent mold growth.

Sustainability:

Wooden decking involves cutting down trees and processing large lumber planks, which tend to degrade within a decade. In contrast, composite decking consists of wood coated in recycled plastic, providing durability and protecting the planks from outdoor elements.

Customizability: While various types of wood with different stains or paint colors are available, maintaining a fresh appearance requires significant effort. Additionally, wood offers limited aesthetic options. We recommend composite decking for a wider range of colors and designs to suit your personal preferences.
What You Can Expect From Our Services in Chapel Hill, N.C.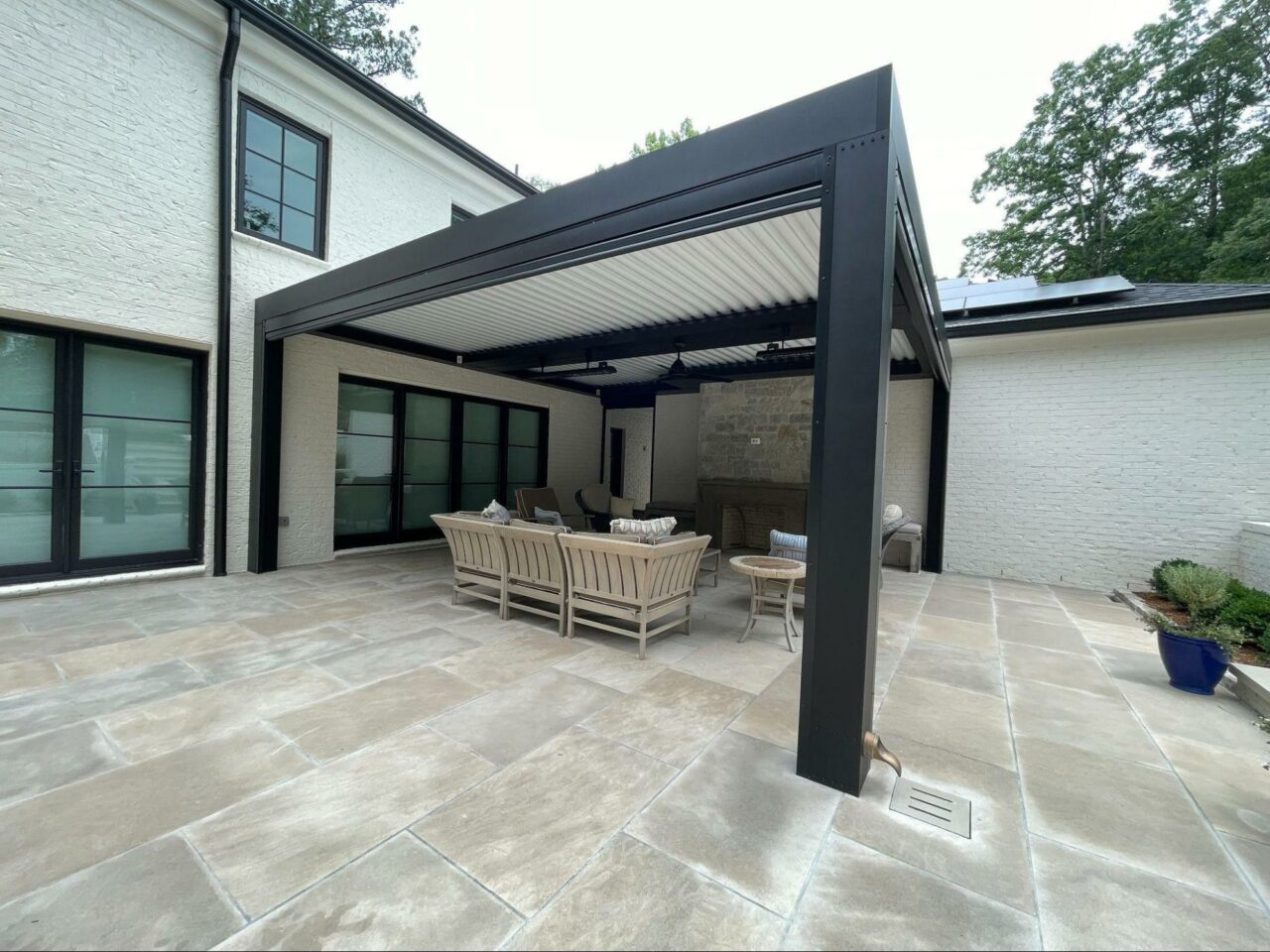 We are the preferred choice among deck builders in Chapel Hill, North Carolina. Our comprehensive services aim to help you create a spacious outdoor living area that seamlessly extends your modern living space. Our construction services include:
Decks:

We will design and construct a deck that caters to your family's outdoor activities, whether it's barbecues, family gatherings, or late nights by the poolside. Our composite decks are durable and require minimal maintenance, allowing you to enjoy your outdoor space without the hassle.

Patios:

Few additions enhance a landscape's elegance more than a sprawling stone patio. We will create access points, pathways, and garden walls using durable and attractive paving stones. Our designers will tie everything together with a central seating area, perfect for a firepit!

Pergolas:

Our pergolas blend simple architectural design with modern features like LED lights and adjustable louvers. These structures are ideal for commercial and residential properties in need of an inviting outdoor shelter. Our pergola models complement pool areas, spacious yards, and beautiful gardens.

Outdoor kitchens: Bring the rustic charm of outdoor dining to your table with our outdoor kitchens. Our designers will create exquisite kitchen designs that accommodate your meal preparation routine, while you can select from a range of top-quality outdoor kitchen appliances. Every family dinner can become a special occasion.
How We Install and Build Quality Decks and Outdoor Structures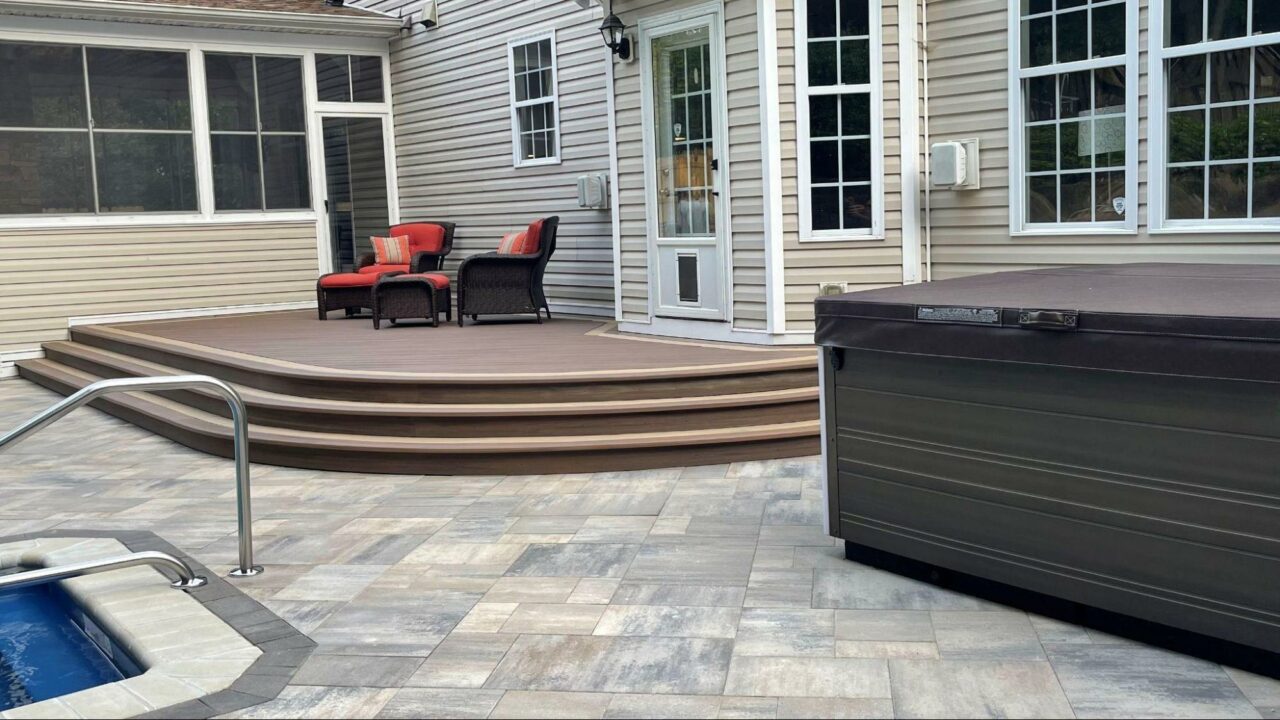 We strive to exceed customer expectations with impeccably finished projects. Our professional deck builders exclusively source construction materials from industry-leading brands for every project we undertake.
But how do we do it? We use a simple, five-step plan.  
You have a vision. When you contact us, you communicate that vision and book a consultation. 

During the consultation, our team inspects the project site. We listen to your ideas and desires to understand how your perfect outdoor living area looks. Then, we provide an estimate based on your budget and landscaping needs. 

We begin construction. Our general contractors keep you informed throughout the building time frame, removing the guesswork and stress from your experience. 

You immerse yourself in the results. Your family can create new memories with a lavish backdrop made by Chapel Hill's finest outdoor craftsmen. 

If you need further assistance with your outdoor spaces, contact us. Our services and materials come with generous warranties that protect your investment. 
Nothing can stop you from achieving the majestic outdoor lifestyle of your dreams. 
Contact Majestic Outdoors for the Best Deck Builder in Chapel Hill, North Carolina